100% REPLACEMENT OR
REFUND WARRANTY
Fill the form to get a FREE QUOTE.
NO CREDIT CARD REQUIRED.
Used AUDI
Engines FOR SALE
Used Audi Engines for Sale
Audi engines are one of the most sought-after automobile parts. The reason for their popularity is that they are one of the few engine options for Audi cars. The Audi R8 is a popular model and it is known to have a powerful engine. The new Audi R8, which has been released in 2017, has an engine that can produce up to 540 horsepower.
There are many benefits of buying used engines from Audi. They are cheaper than buying new ones and they will last just as long as a new one would.
JASK auto part's primary objective to deliver finest used engine, we check each and every used auto part we sell to assure that every used engine is working perfectly before sending it to our client's location.
We provide used engines for all brands of cars such as used Audi engine, Honda engine, GMC engine, Ford engine, BMW engine etc. No matter what make and model your vehicle is, we have a used engine available, ready to ship.
List of Used Audi Used Engine Size
Audi RS3 

Engines:

 

Audi RS3 Engines

 are

 one of

 the most popular 

exclusive and luxurious engines.

 

We have a vast

 

collection of used 

RS3 

e

ngine

s for you to choose from.

Audi TT Engines 

: If

 you need to 

change

 your Audi

 TT engines be it

 2.0 L Engine 

or

 3.2 L Engines

, we can find the perfect match for your vehicle

 at the best rate available without any extra charges.

Audi Rs5 Engines

: 

The RS5 Engines have 

2.9 L V6 engines

 and the

 Horsepower of 331kW

. 

Audi Rs5 Engines

 were 

originally produced by Audi Motors.

 JASK auto parts

 can find the perfect match for your vehicle at the best rate available 

in the market.

Audi Rs7 

Engines:

 Audi 

RS7 Engines 

contains 

6 cylinders and it takes 3.5 sec to 

race

 to 60mph

. We have a good collection of 

Audi RS7 Engines

 for you to choose from, your vehicle is just one call away from getting its perfect engine and longer life.

Audi S7 Engines

: 

The S7 is powered by a 2.9-liter twin-turbo V-6 that's enhanced by a 48-volt mild-hybrid electrical system. 

Unite

, those produce 444 hp and 443 lb-ft of torque

, all this is directed by 

an eight-speed automatic transmission and Quattro AWD, 

empowering

 an Audi-estimated 4.5 second 0-60-mph time.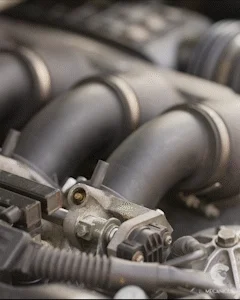 Before ordering a used Audi engine
Our Requirements
Buying a used Audi engine is a tricky business. You have to make sure that the engine will fit your car and that it doesn't have any major flaws. But if you are not an expert in this field, it is easy to get duped by a dishonest seller. Here are some things to keep in mind before you order a used engine:
Pick an authorized seller
Buying a used engine is a big investment and even a used engine doesn't come cheap. In order to make sure that you get exactly what you want and don't face any problem with the used engine in future, always buy used engine from an authorized and reputed seller.
One of the most important factors to consider before buying a used engine is the mileage. This is because mileage has a great impact on the engine's performance and condition. Other factors include, but are not limited to, age of the engine, location, warranty, and price.
Check the age of the used engine, the older it is, the more likely it is to break down.
Ask for pictures of the engine before buying anything because pictures don't lie and they can help you identify potential problems with the engine.
Find out if the seller is providing any warranty and what are the terms and conditions. We offer a warranty with all used engines as well as other auto parts we sell.
Before ordering used engine or any other OEM auto part, try finding out whether it has been tested. A tested used engine will save you a lot of future distress and unnecessary expenses.
Your spare used engine may or may not be an exact match of your previous one, but make sure that it fits your vehicle.
The cost of a used engine typically depends on the make and model of any vehicle and the type of used engine you require. We offer inexpensive prices on used engine for sale all across USA, for more information visit our site jaskautoparts.com.
Advantages of Buying from Used Engines Inc.
Best Quality
Right USed Engine for your car, checked for compatibility with VIN ( Vehicle Identification Number)
Upto 2 Years Warranty
1000 + Inventory Yards to find the best-used Audi engine
Shipping anywhere in the 48 Continental United States.
Our engines are properly cleaned, inspected & tested.
Apart from providing superior quality, we also provide used transmissions and used engines with a warranty. We will replace your part for free if it faces any technical issues & come under a warranty period & its term. We not only want to sell engines but satisfy our customers with excellent quality, performance & service in the long run. We aim to bring your vehicle back on the road as soon as possible. We also provide used engines of all makes & models, covering but not limited to Ford used engines, Porsche used engines, Honda used engines, Audi used engines, Chevy used engines & Mercedes used engines.
Find Used ENGINES for Sale
NEAR YOU
We are a nationwide service provider and with multiple warehouses and vendors across the nation. Just fill the quote form and we will get back to you within 6-12hrs or choose your state.
Frequently Asked
Questions!