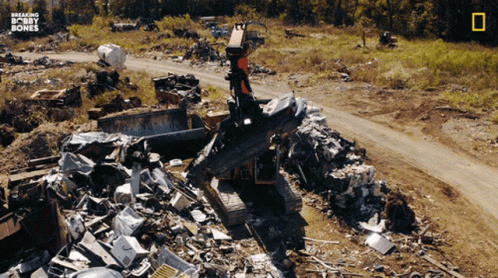 SALVAGE YARDS
Purchasing an auto part from salvage yard could save you a substantial amount of money. So, it not a surprise that "salvage yard near me" or "junk yard near me" is one of the top searches on google.
But it is better to be mindful of the risks associated with purchasing an auto part from a salvage yard. Salvage yards are not controlled by the Federal Government which means that they are not obligated to post prices, offer refunds on damages goods and provide warranties.
Risks of 

Obtaining

 

an 

Auto Parts from a Salvage Yard:

P

rice tags

 not available.

W

arranty information

 not available

No

 guarantee

/warranty

 of

 refund if the 

auto part is damaged

 or does not 

fit

 

in your vehicle.
If you want to find cheap and affordable auto parts for your vehicle, salvage yards should be your first choice. But there are some factors you should be mindful of before driving to the salvage yard.
One of the most significant points is the quality of the auto part.
Can it be installed easily?
Another thing to consider is price of the auto part and if it fits in your budget.
Salvage yards have a lot of low-priced, used auto parts that may fit your vehicle. But by any chance if you end up receiving fake or defective auto part from a salvage yard, you will end up losing a lot of money.
If you are trying to find a part which is not available anywhere or it's a very expensive, salvage yards are the best place to look for such auto parts. You can find almost everything from tires to car transmission to engines at a salvage yard. If you still failed to find the auto part you are looking for, another way is to ask the salvage yard owner, they usually have an idea about which salvage yard has what auto part or vehicle in stock.
Trying to find good quality auto part at an affordable price is not easy. Doing research on the spare part you need, trying to find a dependable seller and spending a lot of time in comparing quotes (price of the spare part) given by different seller, because no one wants to spend more than they have to. Few things one should be mindful of before buying any auto part from a salvage yard:
T

he 

state/

condition of the 

vehicle

The authenticity of the 

auto

 part

I

f

 the 

charge for the repair of the spare part

 worth it?
WHAT IS SALVAGE YARDS?
Salvage yards are good places to find inexpensive auto parts. But there are some things you should keep in mind before heading out to your nearest salvage yard. One of the most important things is the quality of the parts and how easily they can be installed. The second thing is the price and whether or not it matches your budget.
Salvage yards offer a lot of cheap, used car parts that might be suitable for your car. There's a catch, though: if you end up getting counterfeit or faulty car parts from a salvage yard, you'll end up causing more problems than you're solving (and wasting money).
If you are looking for a specific part, salvage yards are the best place to go. You can find everything from tires to car engines there. If they do not have the part in stock, they will usually be able to tell you where else in town can get one for you at a reasonable price.
Finding the best auto parts for your car is not easy. You need to research the part, find a reliable dealer, and then spend time visiting different shops to compare prices. Here are some things you should keep in mind before you buy auto parts from a salvage yard:
The condition of the car

Whether you are sure about the authenticity of the car part

Is the cost of repair worth it?
BUYING USED PARTS FROM SALVAGE YARDS
Salvage yards are usually a great option for those who want to find spare parts for their vehicle at low rates or have some budget constraints. But if you are buying something at a cheaper price, you need to be extra careful, below are few points you must keep in mind.
1 Legality of Salvage Yard
Always make sure that the salvage yard you are visiting is a reputable business with good customer reviews. You can check the credibility of the business by checking its licenses and certifications and its website and reading customers reviews online.
2 Wear Protective Clothing
Wearing protective clothing and footwear will keep you from getting hurt while wandering around the salvage yard looking for your auto part. Salvage yard is full of car parts and tools scattered all over, and to keep your feet unharmed you should wear closed toe boots or shoes. It is also advisable to carry a pair of safety glasses to shield your eyes from dirt, dust and other tiny elements. Wear long pants or full pants to cover your whole leg, it will shield your leg from grazes, scratches and other injuries.
3 Do Not Carry Restricted Tools
Usually, people are not aware of this but most of the salvage yards have a limited number of tools allowed inside their premises. Check the permitted number and type of tools you can carry with you beforehand visiting the junkyard.
4 Liquor Not Permitted
One can get injured badly or hurt others easily if you are drunk or under the influence of liquor. So, for everyone's for your and everyone else's safety refrain yourself from visiting junkyard if you are intoxicated.
5 Avoid Ignitable
Salvage yards are full of inflammable elements like petrol/gas and diesel. One spark can cause a huge fire and excessive amount of harm and damage. To avoid such accidents please avoid tools like flame cutters, avoid smoking in salvage yard.
6 Avoid Bringing Your Pets
Salvage yards are as unsafe and hazardous for your pets as they are for you. Your pet may consume something which may cause poisoning or other kinds of internal injuries too. It is wise to leave your pets at home for their safety and your peace of mind.
7 Bring A Flash Light
In order to examine each and every crook of a vehicle, remember to bring a flash light with you. Carrying a flash light with you will not only help you see better but it will also help in making sure that you are pulling the correct auto part without getting it damaged.
8 Lift Cautiously
You can hurt your back seriously or strain/pull your muscle if you try to lift a hefty and huge auto part like transmission or engine without anyone's help. Big auto parts like transmission and engines are too heavy and big and definitely cannot be carried by just one person alone. If you are planning on pulling a heavy auto part, it is wise to get adequate help to assist you with the heavy lifting.
9. Be Alert and Careful
Whenever you are going to a salvage yard, be alert all the time and be conscious of your surroundings. Instantly make the salvage yard staff aware if you notice something hazardous or unsafe.
Once you have gone through these cautionary facts, you can search for "salvage yard near me" and visit your nearest salvage yard and look for an inexpensive and good quality auto part for your vehicle. By keeping these aspects in your mind, you will not only keep yourself safe but also save your money.
Get exact matched Parts at Wholesale Prices.
Up to 75% Cheaper.
Fill the form to get a FREE QUOTE.
NO CREDIT CARD REQUIRED.
JUNKYARDS
by Brands
JASK auto parts sells used auto parts for all brands make and models at a very affordable price. All our auto parts are tested and inspected before shipping and every auto part we sell comes with a warranty.
Salvage Yard
NEAR YOU
We are a nationwide service provider and with multiple warehouses and vendors across the nation. Just fill the quote form and we will get back to you within 6-12hrs or choose your state.