Used Transmissions at affordable Prices. Up to 90% Cheaper than dealership.
Fill the form to get a FREE QUOTE.
NO CREDIT CARD REQUIRED.
Why you should consider
buying used transmission from JASK Automotive
If you're in the market for a used transmission, JASK Automotive is a great option to consider. One of the reasons is that they have a team of experienced technicians who use best standard practices to make sure the transmission is removed and packed properly for easy and clean shipping. This ensures that the transmission you receive is in good working condition and will have a longer lifespan.
Another advantage of buying from JASK Automotive is their excellent customer service. Very few businesses offer complete 24×7 availability of sales representatives. If you have questions or queries about the transmission you're interested in or need help with the purchasing process, their parts team is available 24×7 via text, call, or email to assist you. The usual response time is within minutes and most stretched to upto 4 hours even in late nights.
Finally, JASK Automotive offers a straightforward buying process and fast efficient delivery. You can trust that your purchase will be handled quickly and will be delivered as soon as possible. All together, these features make JASK Automotive a great choice for anyone looking for a used transmission.
What to expect when you buy
USED TRANSMISSION V/S REMAN TRANSMISSION
Used transmissions are a great way to save money on your car purchase. They are cheaper than buying new, and if you get a good deal on a low mileage transmission from a good running car it will stay with you for long time before wearing out again.
Second-hand transmissions come with warranties and guarantees, so you know that if anything goes wrong with the transmission then the company will fix it for free. When someone rebuilds a transmission if not done properly the same issue can arise again within few hundred miles again. 
We use a software and VIN# of customers to make sure all the specifications are matched and the replacement transmission is a direct fit and customers don't have to make any changes to install the transmission. 
All transmissions come with torque converters free of cost. Before shipping all the fluids will be drained off the transmission. Parts like pan and filter will be inspected and a complete visual inspection will be made to ensure part shipped is best of quality. 
The rebuilt transmission is a new transmission that has been rebuilt by a professional transmission rebuilder. The process of rebuilding the transmission includes cleaning and inspecting the metal parts, replacing worn or damaged parts, and assembling them in the correct way. 
All rebuilt transmissions we sell carry 1-3 years warranty with upto 100K miles warranty. A core transmission is usually required upon purchase. In case it's not available or customers don't want to provide core they can pay core charges and keep the core back.
A rebuilt transmission is preferred if customer have been in an accident and got a damaged transmission and there engine has fairly lower mileage since installing a rebuilt transmission will keep them on the road longer.
There are many benefits to remanufactured transmissions. They are cheaper than new transmissions and they are more reliable because they have been rebuilt by professionals with experience in rebuilding transmissions. There is also less waste because you don't have to throw away old parts that might still be good, which also helps the environment.
Checklist before purchasing
a used transmission
If you've a low-price range or you don`t want to drain your savings account by spending on buying a brand-new transmission you then certainly can look into used transmissions. But deciding on a used transmission for your vehicle isn't always as easy as it sounds.
Here is a listing of few recommendations that allows you to select the best used transmission available in market
1. Choose a certified supplier
Buying a used transmission from a trust worthy and certified supplier of used/second hand auto parts is safer and less risky. When you purchase a used transmission from a certified seller, they will offer you a product which has been examined and inspected and it will also come with a warranty. JASK auto parts give you a warranty with each used auto parts with easy and simple return policy.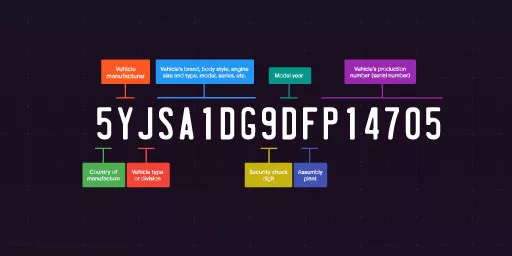 2. Transmissions history
Check the history of the used/second hand transmission by former owner, how old is the used transmission and the reason it was sold. This will offer you some perception and insight about the used transmission and it will additionally help you determine whether or not it is worth buying that used transmission or not. For example a front end hit vehicle will be risky to get engine, transmission parts out due to close high speed impact.
3. Warranty
Warranty is must if you are planning to buy a used auto part and we provide a standard warranty of 30-90 days on all parts depending on there age. Ask for extended warranty from sales representative. Most dealers provide maximum warranty of 1 year on new parts while we provide up to maximum of 6-12 months as we take great pride in quality checks done by our professional technicians.
4. Price of used transmission
Cost of a second hand/used transmission usually hangs on the make and model of your car and type of used transmission you are looking for. We provide competitive pricing on wide variety of used transmission and arrange for shipment all over USA.
HOW Can You Tell a
Transmission is good?
Know What You're Looking For
Check for Leaks
Learn the History
Inspect the Body
Review the Warranty
Use Trustworthy Sources
Know What You're Looking For
It's always better to always to exactly what you need, the better and efficient auto parts, your used auto parts retailor can provide you. This mostly resonates with searching for a used transmission. You should familiarize yourself with basic details of your vehicle as well as the features you are looking for in the used transmission.
Your Ideal mileage
Make and model of your vehicle
Vehicle Identification Number (VIN#)
You are searching for an Automatic transmission or Manual transmission
Size of Engine and drive train information
Any info or necessities you could provide in your used auto parts retailor will help you get your auto part faster and easily.
Check for Leaks
Learn the History
Inspect the Body
Review the Warranty
Use Trustworthy Sources
WHY CHOOSE
JASK TRANSMISSIONS ?
JASK offers you the largest supply of used transmission in USA. We provide quality transmission to our customers by testing and inspecting each and every auto part we offer. We conduct a detailed examination of every auto part to confirm that every transmission we deliver is up to quality standards. If you are looking for a second hand or used transmission near you but unable to find one which fits your budget and quality standards then your wait is over, JASK has thoroughly tested and inspected used auto parts ready to ship all over USA.
Find Used Transmissions for Sale
by Brands
JASK auto parts sells used auto parts for all brands make and models at a very affordable price. All our auto parts are tested and inspected before shipping and every auto part we sell comes with a warranty.
Find Used Transmissions for Sale
NEAR YOU
We are a nationwide service provider and with multiple warehouses and vendors across the nation. Just fill the quote form and we will get back to you within 6-12hrs or choose your state.
Frequently Asked
Questions!