Used Engines at wholesale prices
up to 75% Cheaper.
Fill the form to get a FREE QUOTE.
NO CREDIT CARD REQUIRED.
Why Should you consider buying
engine from jask auto parts
We, at JASK Auto Parts Inc offer the best cost effective prices for low mileage engines having a standardized countrywide pricing system for used parts keeping us highly competitive among any auto recycler. We also have reputation of providing best in class after sales customer service as we are available 20×7 hours a week. All engines that we sell go through a stringent quality check either by running the vehicle or compression test before shipping to have minimum issues during installation. Most engines are sold as complete engines including all basic accessories like oil pan, timing chain, timing cover, intake-exhaust manifolds and fuel injectors. A standard warranty of 90 days is always provided depending on age of the vehicle to make sure customers have enough time to install, check and test drive the vehicle and have peace of mind on their purchase. 
USED ENGINE V/S
REMAN ENGINE
Buying a used engine can surely appear a good idea in case, as you can save money and search of a less expensive auto parts. Since you`re shopping for a used one, you can`t rule out the probabilities of receiving a counterfeit or fake engine.
What follows is the system of returning, replacing, getting rid of and putting in the engine for your vehicle which takes lots of time and energy. JASK auto parts offer you a team of experienced professionals who will make certain that you get a high quality used engine.
We make certain that our clients get the satisfactory deals. We additionally want to convey information about selecting the right auto part, so that you choose the correct auto part for your vehicle.
Remanufactured engines means that the engine has been reconstructed to manufacturing company specifications. This is normally carried out with engines which have been given back as cores (like vintage engines). Every engine block and cylinder head are examined and checked to make certain that it is in great candidate for rebuilding. 
Once it is decided to be rebuildable, the broken engine parts are changed or reconditioned to fulfil the manufacturing facility specifications. Small damaged parts like pistons, oil pumps, gaskets, and valves are changed, whilst massive components inclusive of connecting rods and the crankshaft are normally overhauled, if possible, which is not always a possibility. If a component isn't reusable, it will be replaced.
buying an used
Engine Guide
1. Is the Seller Reputable/Trustworthy?
Best way to choose a good seller is by looking into there history of customer service and reviews from people they sold part to. Market is filled with junkyard scams and anything that sounds too good to be true may be something to avoid. Before buying something from a salvage yard, take a couple of minutes to search and read about them online. Check for any facts you could find, along with certifications, awards, and reviews. You need to be confident that you are buying from a reputable vender. Be cautious and alert and lookout for any red flags. Do not share sensitive information over email or SMS or even phone calls that may sound real.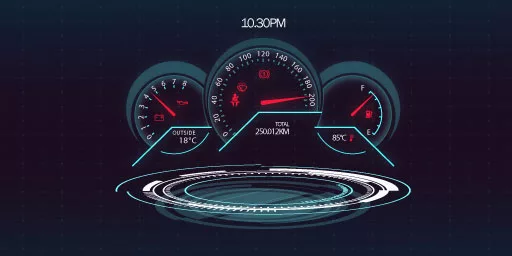 2. What is the Mileage on the Used Engine? How Old Is It?
Mileage of the engine can tell you a lot about a used engine and its performance. While engines with extra miles will generally value less, they will probably not last very long and you may have to find a replacement sooner. Ideal engine should have approximately 10,000 miles per year. With the help of a little math, you can easily find out, just divide the total miles of the used engine with its age in years. Example: For a 10 year old vehicle 100k miles is normal.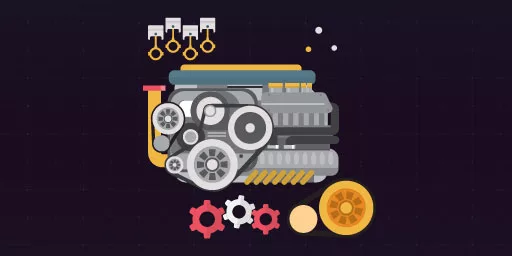 3. Is It Checked/Tested?
Often whilst a car is totaled from a crash, the engine remains in operating condition. But that may not always be the case. Specially if the damage to the car was on the front, or the hood caught fire.You have 2 methods to check the engine. You can buy the engine and mount it and check if it works. Or, you could do a compression test. The 2nd approach is better since it also tells you the pressure ratings on each cylinder.
4. Will This Engine fit in My Vehicle?
You don't need an exact year make and model match to find a perfect fitting engine. Manufacturers often uses same engine for numerous years, or in several different models of cars. Do some research and ensure the used engine you're looking at will fit your car or speak to a part specialist at JASK Auto Parts.
5. What's the Warranty?
You should not buy a used engine without a warranty. Make sure to check what is covered, terms and conditions and duration of the warranty. Then ensure you get these facts in writing. If it`s on your receipt, hold onto your receipt for future use! This way if there is some damage with the used engine or it just doesn't fit, you can return it or get it replaced. You surely don`t want to end up with an engine that doesn`t work and can't be returned.
STEPS -
how to check a used engine ?
Inspect the car`s fluids. Fluids are one of the most reliable indicators of the state of an engine. The oil needs to be brown, translucent. It shouldn't smell burnt or be cloudy, clumpy or discolored, all of which might be indications of engine problems. Coolant needs to be full and incorporate antifreeze, that's usually green in colour.
Search for leaks. Leaks are an indicator that something is wrong with the car or engine. Have an experienced mechanic inspect areas of the engine in which you notice fluid collecting. Park the car on a particularly smooth concrete parking slab and keep it there overnight. You will find areas with leakage with giant pool of fluid pooled at the concrete below the leak.
Start the car you are planning to buy or get the used engine from. If the car starts without difficulty without any struggle, thumping or delay it is a good sign. Pay attention to the engine sound. The engine shouldn't make any beating, thumping or beeping noises, and there should be no smoke. Check the exhaust and notice if any unusual volume of emissions is being released. Emissions smokes must be fairly clear and unnoticeable and not black blue or white. The vehicle should hold a stable idle.
Drive the vehicle, notice the way it accelerates, halts and continues speed. Listen for any bizarre knocks, bumps or screeches. Notice if the vehicle falters or appears to wavers in any way. Watch gauges carefully, ensuring everything stays in normal range while driving. Drive car at different speeds for at the least half-hour to ensure lots of time to heat up and carefully compare the car`s condition.
Take the vehicle to a professional mechanic and get a compression check done on the used engine. The compression makes sure and measures if the engine has accurate pressure. A lack of compression in an engine is a caution signal of significant troubles with the rings, cylinders or valves. If any dashboard error lighting fixtures are on, have mechanic connect a code reader to the car`s pc and test it for error codes to find out the problem.
what to look for in
a used engine?
Find Used Engines for Sale
by Brands
JASK auto parts sells used auto parts for all brands make and models at a very affordable price. All our auto parts are tested and inspected before shipping and every auto part we sell comes with a warranty.
Find Used Engines for Sale
NEAR YOU
We are a nationwide service provider and with multiple warehouses and vendors across the nation. Just fill the quote form and we will get back to you within 6-12hrs or choose your state.
Frequently Asked
Questions!